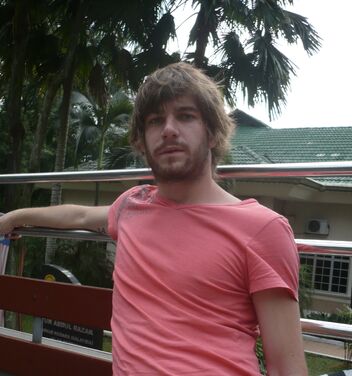 Gareth Rees from Lincolnshire, UK, is an aspiring actor.
He's confident and a great people person, who enjoys teamwork and group activities. Gareth has recently returned from a year long gap year in China, where he taught English to a wide level of Chinese people. He enjoys traveling and learning about different cultures. In the past he's worked as a lifeguard and represented the midland district playing water polo.  He went for trials for GB at the peak of his water polo career.
Mostly he likes to spend time with his close friends and generally enjoying himself. He possesses some modeling experience but is very passionate to get into an acting career.
Gareth is looking forward to play the lead role of Joey in A. Ahad's ambitious sci-fi movie First Ark to Alpha Centauri.